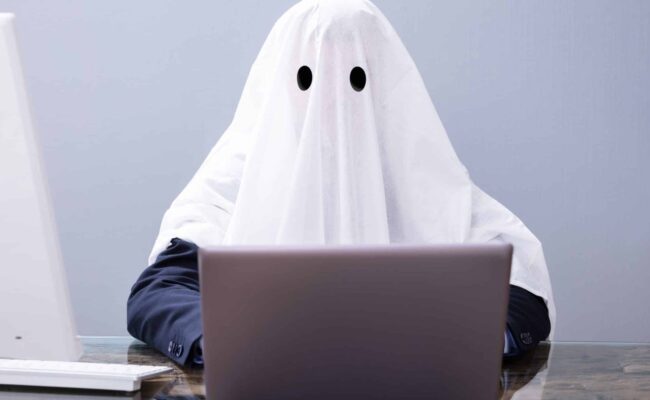 Want to become a ghostwriter? Then prepare yourself to answer these three questions.
Ghostwriting has traditionally been a shadowy business. Your clients rarely, if ever, acknowledge you. It's tricky to promote your services. And no child, come Career Day, has ever declared, "I want to have someone else claim credit for my work!"
How times have changed.
Today, ghostwriting is big business. Prince Harry's ghostwriter just penned a long essay reflecting on his craft for the New Yorker. Perhaps he was inspired by the tell-all that appeared a few months ago in Texas Monthly by the ghostwriter for Chrishell Stause and Vanessa Lachey​. Or the recap, from a year earlier, in Publishers Weekly, "Ghostwriters Come Out of the Shadows." ​Indeed, ghostwriters are now publicly acknowledged for everything from Instagram captions to dating apps.
Yet despite the buzz, the profession in which I've built a career remains mysterious. Casual acquaintances ask, "You're a ghost what?" Journalists ask, "How do I break into this field?" Colleagues ask, "How do I find clients?" And clients ask, "Where can I see your work?"
Here's the good news: Starved of the spotlight, we ghostwriters are often quite chatty (especially if the subject is ourselves). We're eager to swap war stories and show our scars. In that spirit, let me offer an intro to our industry for aspiring ghosts.
Continue Reading