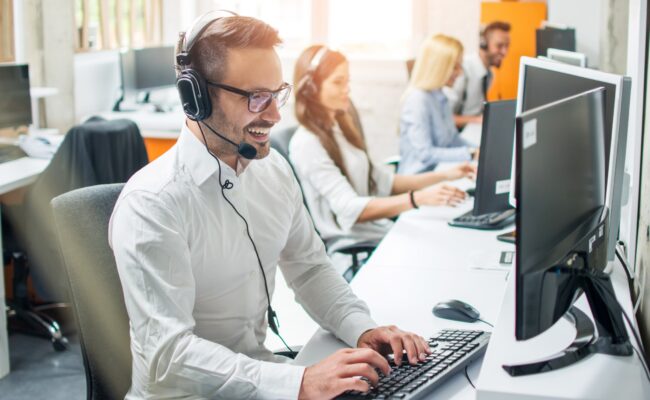 Before your client asks what you can do for him, ask him what he can do for you.
"My computer crashed."
"My password doesn't work."
"I can't connect to the internet."
In our Age of Gadgets, such complaints are inescapable. Yet the language we use to describe them is exasperatingly vague.
In the past, when we all were working together in an office, we could bring our laptop to the I.T. guy, or he could swing by our office in person. Covid-19 has rendered that convenience a distant memory.
So what's the solution? I'm not here to recommend an app or website; I'll leave those decisions to others who are more technical.
What I can recommend is a fail-proof technique that will utterly transform your experience with tech support. The next time you run into an electronic problem — be it with your computer, phone, tablet, watch, or even car — don't panic. In these scenarios, you'll often detect a specific error message. After all, computers, designed by engineers, are meant to be logical.
So, before you pick up the phone to call the help desk — or your geek niece or nephew — write down that message verbatim. Precision is paramount; don't paraphrase. If you can't copy and paste, then take a screenshot or use your phone to snap a pic.
This effortless gesture will not only facilitate a fix; it also may help you solve the snafu on your own. After all, once you copy the message, you can paste it into Google. In my experience, most errors are explained by one quick search. (Odds are, you're not the first person to bump into the issue at hand, and nerds love both to nitpick and to succor.)
What does any of this have to do with public relations (P.R.)?
All too often, we P.R. pros try to serve a client before we understand her audience, pain, or goal. We try to pigeonhole people — "She needs more earned media." "He needs an op-ed."
Yet if we take a page from our counterparts in tech support, we'd approach the sales process differently. For example, when a Wikipedia prospect contacts me, I ask for half-a-dozen links that document his "notability." Similarly, Jeff Lotman, who recently wrote a book on brand licensing (which, full disclosure, I edited), asks each potential client to develop a business plan.
"If someone isn't willing to invest the time to provide these details, that's a big red flag," says Jeff.
To employ a cliché: Help me help you.
Sure, some clients may resent this proposition. "Isn't that why I hired you?" they may wonder.
Sometimes, the answer is yes (as long as you charge for the extra work). But more often than not, P.R. pros should get in the habit of asking more from our clients. If we don't understand the problem, we have no business trying to solve it.
Indeed, we're communicators. So let's communicate. Let's show off our skills by posing a question that essentializes the issue.
Seek clarity now, when it's expected. Wait till later, and you'll look like that guy who can never remember his neighbor's name.
---
Jonathan Rick is a communication consultant in Washington, D.C. He also serves as a technical-support consultant to his mother and girlfriend, both of whom will surely, strongly disagree with the advice above.
A version of the above article appeared in PR Daily on November 18, 2020.