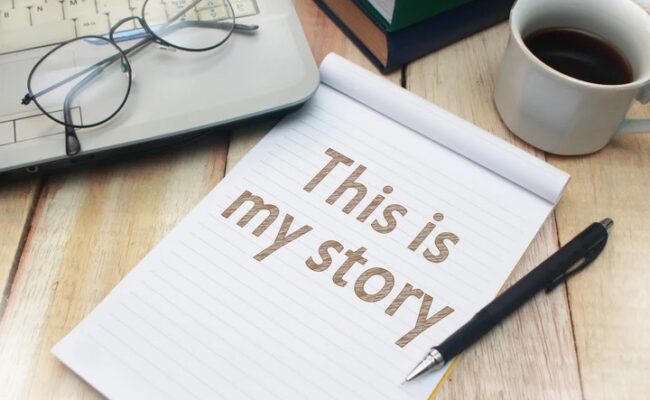 Whether you have a bio or want to refresh yours, let me give you a tip: Hire a pro to help you. Just as the lawyer who represents himself has a fool for a client, so the individual who writes his own bio does himself a great disservice.
In short, you're too close to the subject to be objective. For example, how do you balance tooting your own horn with letting your accomplishments do the talking? How do you know if your opening line — your elevator pitch — is both succinct and persuasive? Which fun fact should you include?
Let's work together on a bio that not only does you justice. It also stands out.
About Me
Not only have I written bios for people at all levels in their career; I've also written about the art of bio writing for publications such as Fast Company and ClickZ.
Why Me?
A bio is one of the most reusable texts in your business arsenal. You can publish it on your website; adapt it for your social media channels and the "who-I-am" slide in your decks; incorporate it into proposals and blurbs for speaking engagements; and include it as part of any op-eds or blog posts you write.
What You Get
📌 A short bio (fewer than 100 words).
📌 A long bio (500 – 1,000-words).
📌 A social-media bio.
📌 A dozen headlines/elevator pitches/taglines.
I can also help polish your résumé, cover letter, and LinkedIn profile.
4 Questions to Ask Yourself
1. Does your career lend itself better to a chronological format (in which you proceed from your current job backward), or to a topical one (in which you proceed thematically)? (I use the latter.)
2. Do you prefer first person, or third person? (First person is best for places like LinkedIn and your personal website. Third person makes it easy for others to copy and paste.)
3. What are the three key things that people should know about you? (These talking points, or topics, will help structure your bio.)
4. What personal detail are you comfortable sharing? (Memorable bios often end with a fun fact.)
Browse My Work
📌 The Art of Writing Your Own Bio: How to Toot Your Horn Without Sounding Like a Blowhard
📌 This Is the Easiest Way to Make Your LinkedIn Profile Stand Out
📌 What Your Twitter Bio Says About You
Testimonials
"Jonathan is among the most reliable and responsive professionals with whom I've ever worked. His recommendations are spot-on and his follow-through is thorough and effective. I recommend his services to anyone seeking creative solutions that make a real difference in the bottom line." —Gene Grabowski, kglobal
"Jonathan is a master marketer. He possesses that rare combination of being able to create a compelling message and leverage technology for widespread impact. Jonathan is a true leader in his field, respected by his peers and extremely knowledgeable about the latest trends, strategies, and tactics." —Greg Galdabini, HudsonLake Strategic Communications
Next Steps