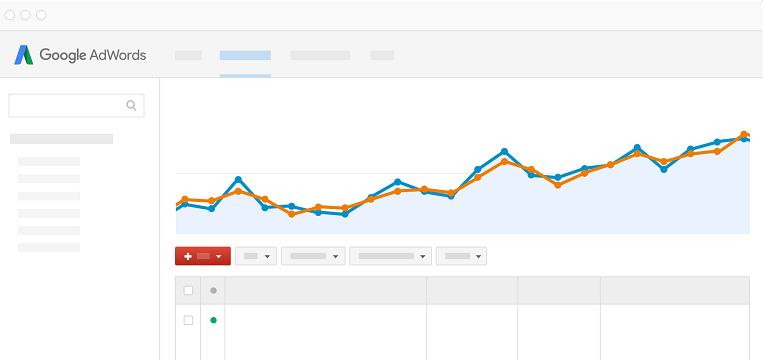 One of the great developments spawned by social media is the marriage of PR and advertising. It's no longer enough to rely on one without the other, or to silo the two; the best campaigns weave these tactics together.
This is why, whether it's an AdWord, a banner ad, or sponsored content, our digital media sing from the same song sheet as your op-ed, TV interview, and speech to the chamber of commerce. The effect is a pitch-perfect echo chamber, wherein your stakeholders hear the same message over and over wherever they turn.
Channels
Here are a few channels we've had success with:
✔ Amazon
✔ Facebook
✔ Glassdoor
✔ Google
✔ Instagram
✔ LinkedIn
✔ Outbrain
✔ Taboola
✔ Twitter
✔ Yelp
✔ YouTube
Types
Here are a few ad types we've had success with:
✔ Content-Recommendation Ads
✔ Display Ads
✔ Pay-Per-Click Ads
✔ Search-Engine Marketing
✔ Sponsored Content
Case Studies
Here are a few examples of projects we've worked on:
✔ Developed a 12-market, 12-month ad campaign, using Facebook, Google, Twitter, LinkedIn, and Outbrain, for Select Medical, a nationwide network of rehab hospitals seeking to differentiate itself from nursing homes.
✔ Secured and managed a $10,000/month Google Grant for the Center for Education Reform, the nation's premier nonprofit for school choice.
✔ Doubled the number of nominations for the Secretary of Defense Employer Support Freedom Award via extensively microtargeted ads on Facebook and innovative partnerships with top military-media websites.
✔ Tripled the number of attendees to an annual Department of Commerce confab by managing a $100,000 ad budget.
Browse Our Work
Read our primer on online ads.
Intrigued?