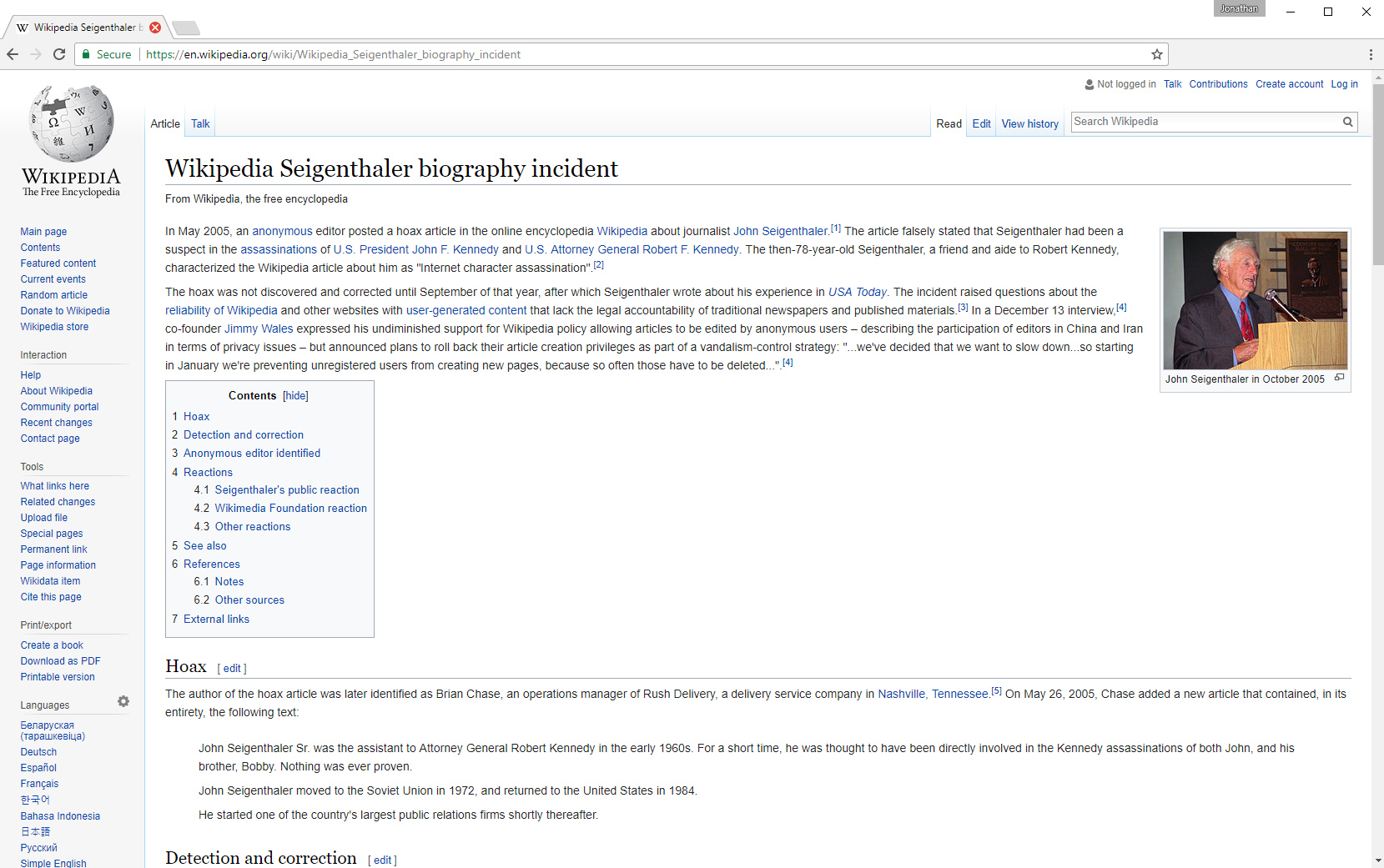 Do you want to create a Wikipedia article for yourself? Perhaps the article you drafted is bumping into Wikipedia's notoriously opaque and unforgiving submission process?
You've come to the right place.
We've been writing and editing Wikipedia articles for 10 years, both professionally and personally. Not only are we thoroughly conversant with the encyclopedia's policies; we can also translate this esoterica into English.
For example, every claim you make needs to be footnotable — with a link. So, let's say you were named one of America's top neurosurgeons in 2001. Yet the only evidence online comes from bios you've written. For this reason, we can't cite this award; we need documentation from a neutral, high-authority third party.
Such stringent rules are a big reason Wikipedia maintains its reputation as everyone's go-to site for unbiased facts.
Our Process
Our Wikipedia work consists of an easy, four-part process:
1. Conduct Research
The more info we have, the better equipped we'll be to make your case. So, send us anything you think is relevant. Profiles or mentions in major media are best; awards and citations are also helpful.
2. Develop Your Article
We'll translate all this info — together with our own research — into a proposed article. Using our custom Wikipedia template, we'll present the text to you for approval.
3. Publish Your Article
Upon approval, we'll publish the article. (We'll likely proceed on a piecemeal basis, starting with the most notable material.)
4. Address Follow-ups From Wikipedians
Should anyone edit your article, we'll manage the pushback for one week.
Testimonials
"Jonathan is among the most reliable and responsive professionals with whom I've ever worked. His recommendations are spot-on and his follow-through is thorough and effective. I recommend his services to anyone seeking creative solutions that make a real difference in the bottom line." —Gene Grabowski, kglobal
"Jonathan is a master marketer. He possesses that rare combination of being able to create a compelling message and leverage technology for widespread impact. Jonathan is a true leader in his field, respected by his peers and extremely knowledgeable about the latest trends, strategies, and tactics." —Greg Galdabini, HudsonLake Strategic Communications
Intrigued?