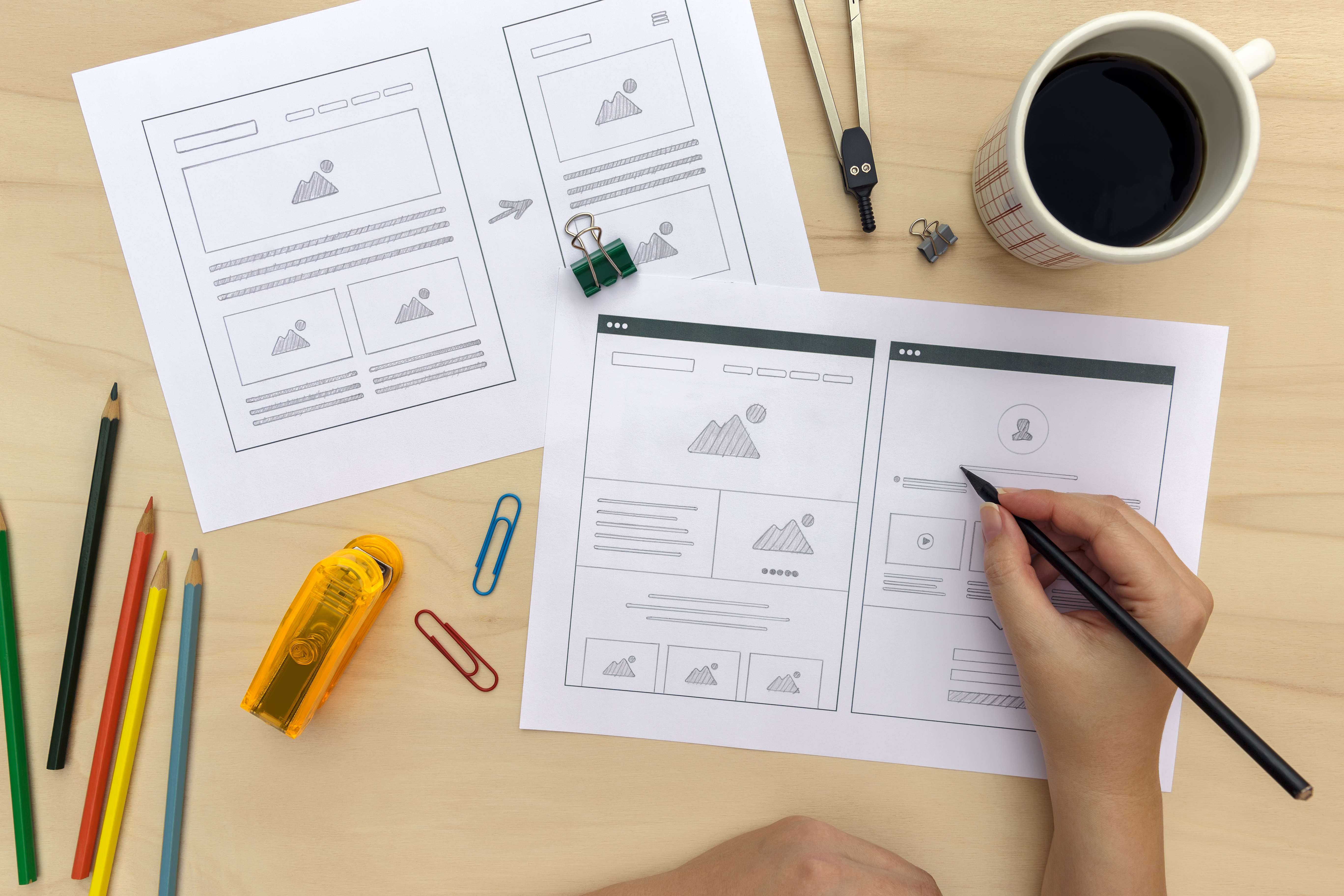 Your website is your front door to the world. It's how potential clients, employees, partners, and donors — as well as the media — gauge your credibility. Yet many companies hand off the writing of this critical asset to their in-house jack of all trades.
That's myopic. Smart companies hire a pro. They know that one of the biggest turnoffs is an uninspired website, whereas one of the biggest turn ons is a site whose content instantly cements the impression, "These folks know what they're doing!"
So, whether you're starting from scratch or doing a redesign, whether you're using WordPress or Wix, Drupal or Squarespace, let us transform your copy. We promise to put the right words and right graphics in the right places, so as to touch your readers' hearts and minds.
Why JRG?
We specialize in writing for the web — that's our longtime sweet spot. We pride ourselves on both whimsical details, like semantic nudges, and serious techniques, like visual aids. And we always optimize for SEO (both on page and off page).
Case Studies
Here are a few examples of work we've done:
✔ Wrote, from scratch, the copy for a PR agency, a philanthropic nonprofit, and an art gallery.
✔ Rewrote the copy for three nationally prominent communications agencies, a minority-owned financial-services firm, and a leading education-reform nonprofit.
Browse Our Work
Here's our workshop on the art and science of writing for the web:
Testimonials
"Jonathan is among the most reliable and responsive professionals with whom I've ever worked. His recommendations are spot-on and his follow-through is thorough and effective. I recommend his services to anyone seeking creative solutions that make a real difference in the bottom line." —Gene Grabowski, kglobal
"You gave us so much to work with, and our work is so much better thanks to your skills and research! You really captured the essence of the client, its ethos, and its future. We are beyond grateful for your expertise and clever and insightful writing." —Grace Leong, HUNTER
"Jonathan is a master marketer. He possesses that rare combination of being able to create a compelling message and leverage technology for widespread impact. Jonathan is a true leader in his field, respected by his peers and extremely knowledgeable about the latest trends, strategies, and tactics." —Greg Galdabini, HudsonLake Strategic Communications
Next Steps