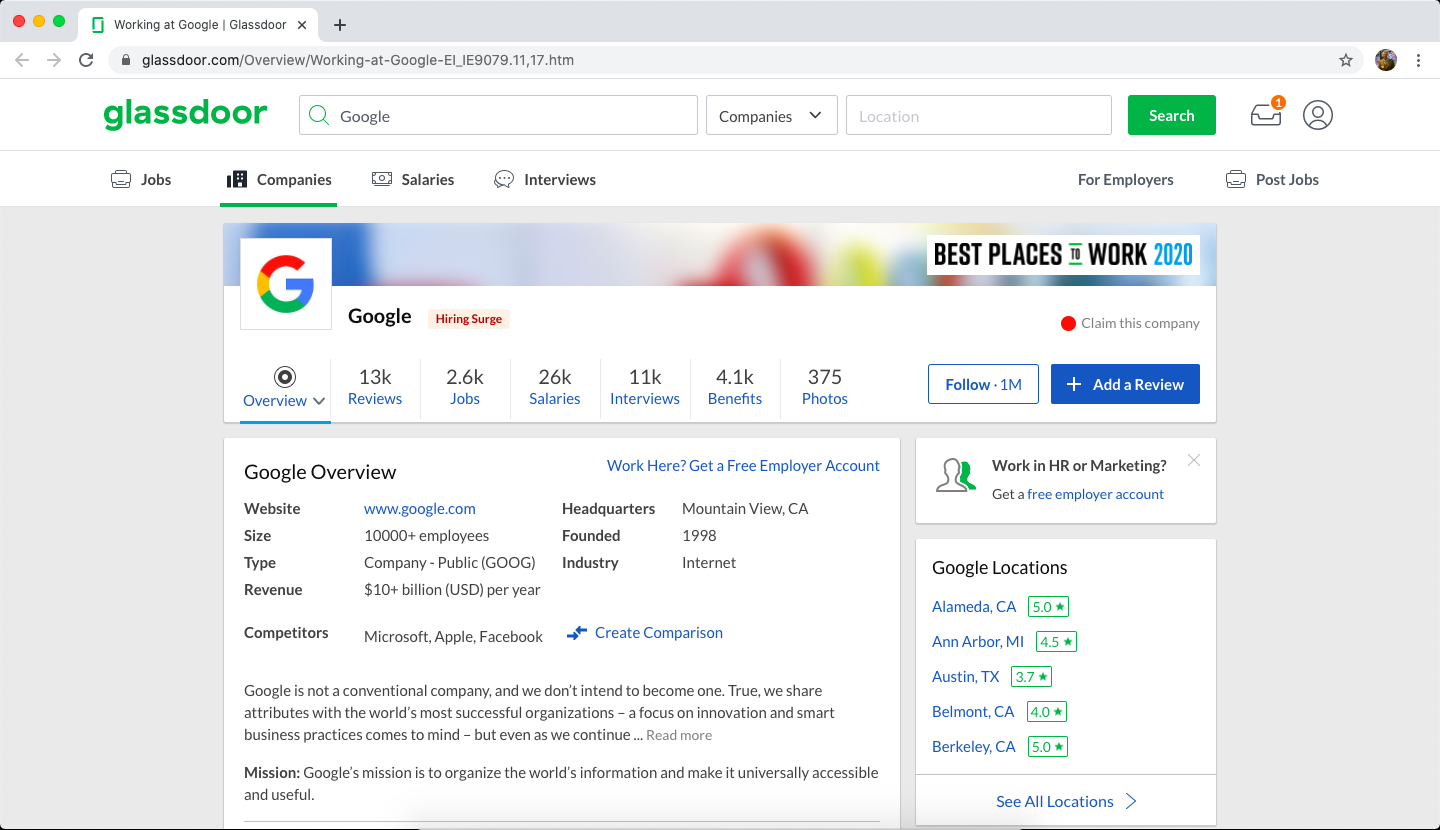 The power that companies like Glassdoor hold over small businesses can be terrifying. A series of bad reviews can inflict great damage on your business. Let us help you restore your good name.
Process
Here's the process we've deployed to help companies like yours:
1. We'll conduct a kick-off call to assess each review.
2. We'll draft a reply to bolster each positive review.
3. We'll score each negative review and provide a roadmap for how to best address it.
4. We'll draft messages to solicit new (and updated) reviews.
5. We'll outline strategies to resolve things with those you suspect left the nasty comments.
6. We'll deliver a comprehensive written playbook that consists of the above recommendations, alongside additional options for your consideration.
7. We'll schedule a call to walk through the playbook in detail.
8. We'll revise the playbook in response to any feedback you have.
9. We'll help you implement the playbook.
Case Studies
Here are a few examples of Glassdoor projects we've worked on:
✅ Rebalanced the reviews of a crisis communication agency that underwent a series of ownership changes, lifting its rating from 2.0 to 3.3.
✅ Rebalanced the reviews of a marketing agency that experienced explosive growth, lifting its rating from 2.5 to 3.5.
Testimonials
"Jonathan is among the most reliable and responsive professionals with whom I've ever worked. His recommendations are spot-on and his follow-through is thorough and effective. I recommend his services to anyone seeking creative solutions that make a real difference in the bottom line." —Gene Grabowski, kglobal
"You gave us so much to work with, and our work is so much better thanks to your skills and research! You really captured the essence of the client, its ethos, and its future. We are beyond grateful for your expertise and clever and insightful writing." —Grace Leong, HUNTER
"Jonathan is a master marketer. He possesses that rare combination of being able to create a compelling message and leverage technology for widespread impact. Jonathan is a true leader in his field, respected by his peers and extremely knowledgeable about the latest trends, strategies, and tactics." —Greg Galdabini, HudsonLake Strategic Communications
Intrigued?