You know who we are and what we do. Now you want to see what we've done, right? Here are a few case studies:
---
Expanding Engagement for the American Marketing Association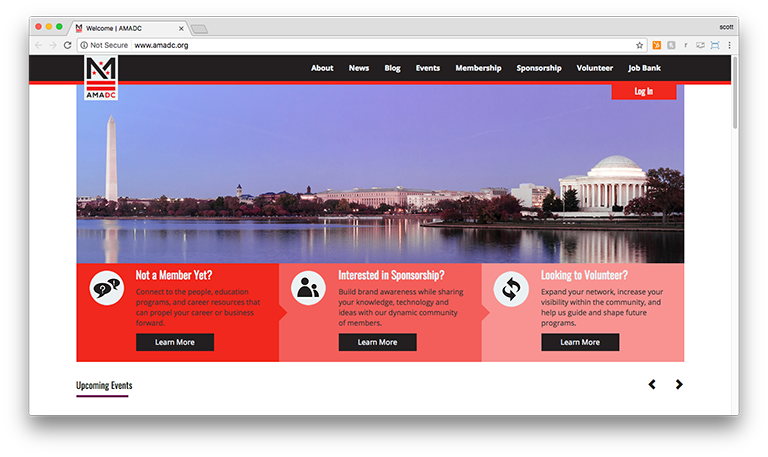 Challenge – The Washington, DC, chapter of the American Marketing Association (AMADC) was active in social media, yet proceeding without a strategy, vision, or identity.
Solution – We streamlined and strengthened each AMADC channel, making sure that each one fulfilled a distinct goal while speaking with a consistent voice. As a result, AMADC experienced 300% growth on Facebook, 250% on Twitter, and 125% on YouTube. We also expanded the AMADC brand to encompass both external sites such as LinkedIn and Flickr and internal sites such as Basecamp, Feedburner, and Google Docs. These efforts breathed fresh life into AMADC, allowing it to recruit partners and members, extending and enhancing its networking events and how-to seminars, and significantly raising its visibility among Beltway marketers.
→ Marketer Spotlight: Jonathan Rick
---
Taking the Reins of DHS's Crown Communications Jewel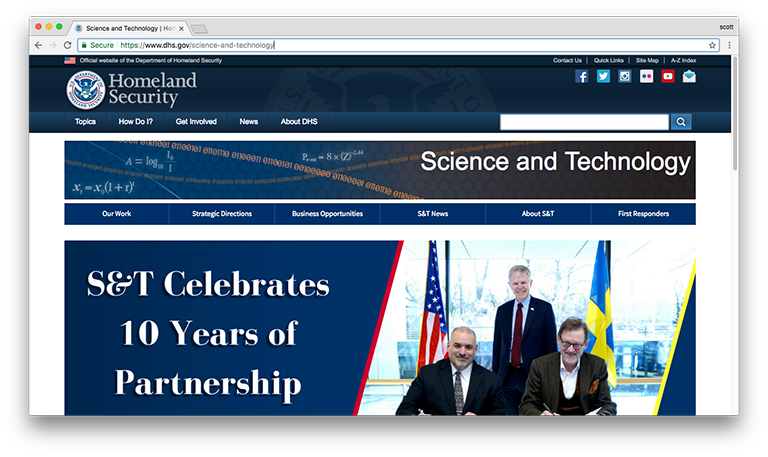 Challenge – The crown jewel of the Department of Homeland Security's communications programs is an e-zine called S&T Snapshots. Snapshots is a rarity in government: a publication that's known for its irreverence and charm (sample headline: "Super Smartphones Sniff Out Suspicious Substances"). Yet Snapshots lacked the online audience it deserved.
Solution – By way of a bloggers' roundtable, a vodcast, webcasting, social networking, social bookmarking, search engine optimization, and email marketing, we established Snapshots as a leader in the Gov 2.0 space. We doubled Snapshots's e-mail list, made its e-mail click-through rates soar by 50%, and jump-started traffic to its website by 35%. As a result, Snapshot stories received favorable coverage in media ranging from Popular Science to CNN to Gizmodo.
---
Cultivating Ambassadors for Food Safety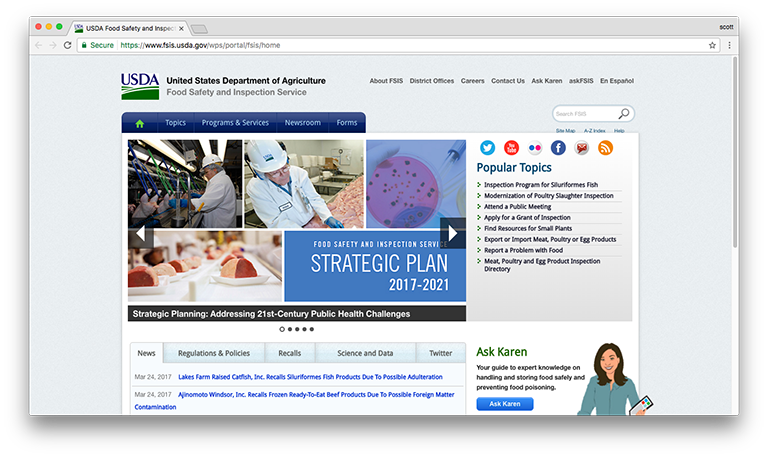 Challenge – The Food Safety and Inspection Service (FSIS) is a little-known but critical agency in the Department of Agriculture. Its mission: to ensure that the nation's meat, poultry, and egg products are safe, wholesome, and correctly labeled. Was there a way, FSIS asked, to leverage social media to strengthen and spread this mission?
Solution – We created the Food Safety Ambassadors Program, through which two dozen FSIS staffers use their own social networks to amplify the food safety message. We developed extensive training materials so that each ambassador has become a mini-Mr. Rodgers of food safety: a well-informed and trusted resource.
---
Implementing Startup America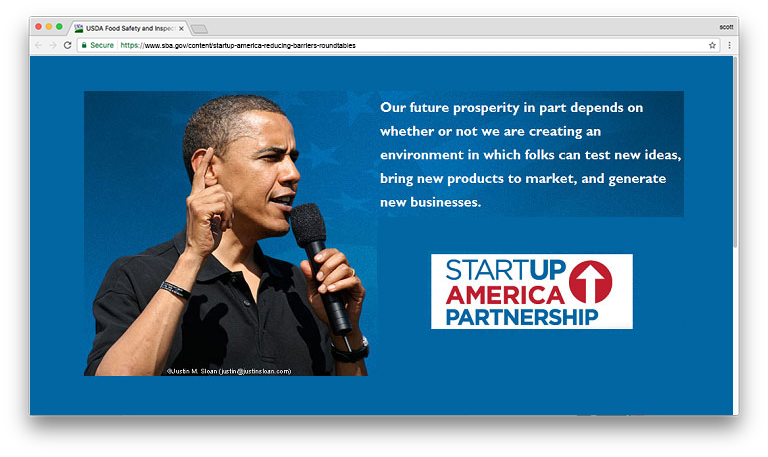 Challenge – An initiative of the Obama White House to inspire entrepreneurship, Startup America was launched with plans for a cabinet-level, eight-city road show, but no social media component. This needed to be rectified, quickly and dramatically.
Solution – For each city, we developed a messaging platform that included a schedule and copy for Twitter, Facebook, and LinkedIn, as well as a media list for high-authority bloggers in the area. To sustain the conversation after each event, we established and managed an IdeaScale, a platform for people to propose, discuss, and vote on ideas (in this case, how to reduce barriers to entrepreneurship). As a result, Startup America won bipartisan praise for its digital innovation, paved the way for greater governmental use of IdeaScale, and led to the creation of the Entrepreneurial Mentor Corps.