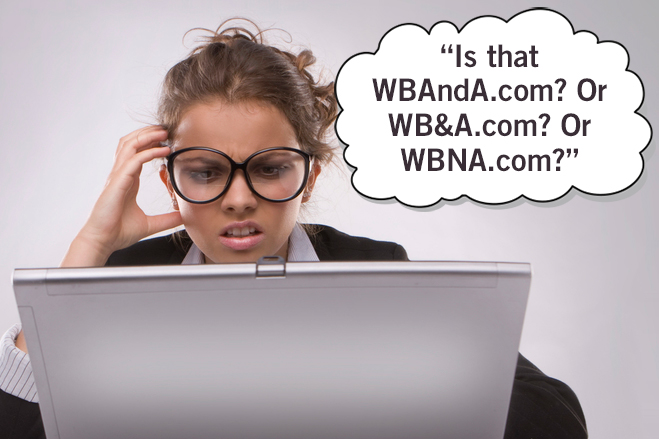 When creating their company website, many small businesses defer to their "web guy" on the address. "Oh, JanesFlowers.com isn't available? Ok, JanesFlowers2.com is fine."
No! No! No! While seemingly trivial, your URL is in fact critical. Don't let it be an afterthought; make this decision an integral facet of your planning and branding.
After all, not only will your domain be printed on your business cards and in your email signatures. You'll also need to pronounce it in a way that leaves no room for confusion.
Consider a few case studies.